Order your book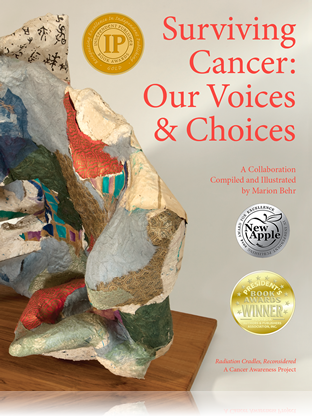 Surviving Cancer: Our Voices & Choices
The book size is 8" x 10". 268 pages
20% of the profit from the sale of each book is donated to cancer-related charities involved in the search for the cures, or that provide services and support to those who are battling cancer.
Price: $20.95
S&H for US. $4.95 (NJ Tax, residents only: $1.47)
Can now be ordered via bookstores. Institutions and libraries: via Baker & Taylor
we offer several payment methods. Choose the one you prefer below:
For other messages or inquiries, please click here to fill our contact form
We welcome any inquiries from individuals, organizations or corporations interested in seeing, purchasing or distributing Surviving Cancer: Our Voices & Choices.
If your organization is considering either acquiring a quantity of books or having a book signing at one of your events, please contact us at:
(908) 429-4254 | Email: wwhpress@gmail.com